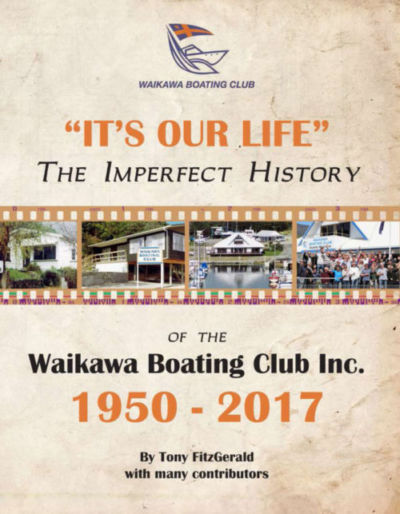 The Official launch of "It's our Life" The Imperfect History of the Waikawa Boating Club will be held at 3pm on Saturday October 28 in the Wardroom at the Club.
Everyone is most welcome.  Complimentary afternoon tea will be provided.
Following on from the launch you will be able to purchase your own copy.
The club will be open into the evening.